Get rid of the daily stress, and

relax

your tense muscles to feel

energized

again…


10% off

Your First at-home Massage with code 

"1stREVIVE"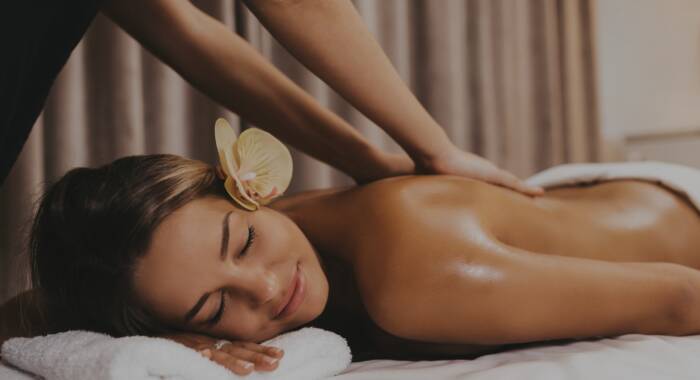 Our treatments vary from Relaxing to unwind your body to Deep Tissue Massage
to have a deep muscle recovery, just choose one that suits you, and then
pick a qualified therapist – they can be at your home in 1h
Book a treatment
**HOW IT WORKS**
**Working Hours 🕖
In-person, at home, or in the office,
from 7am-11pm daily.

**Pick your trusted pro 💆🏽
Detailed profiles display ratings and reviews
to help you choose.

**Quality Services 😇
You can choose from a range of treatments to
have at home or wherever suits you.
Treatments for your needs with

10% off

your first at-home code

"1stREVIVE"

at checkout.
CLASSIC MASSAGE
from£̶̶̶5̶9̶/ £53
also known as "Swedish massage" a whole-body therapeutic massage treatment

Book a classic massage
DEEP TISSUE
from £̶̶̶5̶9̶ / £53
Deep tissue massage involves applying firm pressure and slow strokes to reach deeper
Book a Deep Tissue
RELAXING MASSAGE
from £̶̶̶5̶9̶ / £53
A smooth, gentle, flowing style that promotes general relaxation, and relieves muscular tension
Book a relaxing massage
All REVIVE therapists are:
FULLY QUALIFIED


We made sure that each one of them has the appropriate qualifications and experience to provide a professional service.
FULLY INSURED


All our practitioners are required to have professional insurance, in case of unpleasant events may occur.
FULLY EQUIPPED


Depending on what type of treatment the pro will provide, we make sure that each one of them has the proper kit
COVID-19 SAFE


All our practitioners are required to detain full PPE according to the latest GOV guidelines.
What other customers are saying about us?
" I had an amazing massage and a beautiful experience, definitely, I will be booking again.
Thank you Revive Moment! "
" I booked a deep tissue massage, the therapist came to my house on time, was very polite, and made me feel very comfortable. The treatment was unbelievably good as I was having the worst back pain, now I feel my muscles light and energized – for sure I will book again"
" Really expert session, with good work on several problem areas. I had the relaxing treatment and it made a big difference to my stress levels both during and afterwards. "
" I have had a lot of massages in my life and Constantin is another level – he is simply an amazingly talented and caring masseuse. 10 out 10 every time. If you are thinking about booking Constantin then don't hesitate – you won't regret it."
" Therapist cured my shoulder blade area where I had excruciating pain that affected my daily work, he knew exactly the right points to relax the muscles and really amazed me. Constantin is now my regular therapist, highly knowledgeable and certified therapist, strongly recommend"
"Amazing experience with this company. I booked a deep tissue massage with Alex and this was a good decision, the best massage what I ever had. Now my back feels more relaxed and I can sleep better. Looking forward to next appointment :)"
Choose the right treatment for you..
DEEP TISSUE MASSAGE
Deep tissue massage involves applying firm pressure and slow strokes to reach deeper layers of muscle and fascia. It is considered the most effective treatment to help restore health especially for chronic aches and pain and contracted areas such as a stiff neck and upper back, low back pain, leg muscle tightness, and sore shoulders.
As result, your body will feel more supple and rejuvenated.
What to expect
During a deep tissue massage, the therapist will use his elbows, forearms, fists, thumbs, and knuckles to reach those deep areas where you feel tense at most… You may be asked to breathe deeply as the massage therapist works on tense areas.
After the massage or the next day, you may feel some stiffness or soreness especially on the upper back where the most tension is, but it should be okay within a day or so. Be sure to contact your massage therapist if you have concerns or if you feel pain after having a massage.
You must drink plenty of water after the massage to help your body to flush the metabolic waste from the tissues.
Will deep tissue be painful?

During the massage, you may feel some discomfort or even pain especially in the areas where you feel a lot of tension. Usually, the most painful areas are the upper back, calves, and Squats(quadriceps), but also can be other areas.
You must always tell your therapist if you feel pain during the massage because pain is not always good and should not be considered effective as the body muscles may tense up in response to pain and this will be harder for the therapist to reach and release the tension from deeper muscles. So, keep in mind that massage doesn't always need to hurt or make your body sore to be effective. To get the most out of your massage, communicate with your massage therapist and he will try to adjust the technique and pressure for an unforgettable good experience.
---
Swedish Classic Massage
Classic massage also is known as "Swedish massage" a whole-body therapeutic massage treatment that works the soft tissues and muscles to help restore health – which leads to calm and balance the nervous system.
The main types of techniques that the massage therapist will use are: stroking and gliding; kneading; friction; tapping or pounding; vibration with light to medium pressure.
What to expect
The massage therapist will give you time and privacy to undress and lie down on the massage table, where you may cover yourself with towels. You can be fully naked or at your will… your therapist will uncover one little bit of you at a time depending on the area focusing on. If you're worried about anything, don't hesitate, just let the therapist know about it.
The therapist will use massage oils or lotions and with long, slow strokes and gentle-but-firm pulling and pressing to gently warm your muscle tissue.
Most therapists like to play music during massage, as it can help you to unwind. Don't be afraid to say if you'd prefer not to have it, just tell the therapist and it will help you sink happily into your massage.
---
Relaxing Massage
A smooth, gentle, flowing style that promotes general relaxation, relieves muscular tension, plus improves circulation and range of movement.
Here are some benefits of why to choose Relaxing Massage:
– It Promotes Muscle Relaxation
– It Can Help Improve Circulation
– It Reduces Stress
– It is Relaxing
What to expect
Your therapist will aim to relax, revive, and rejuvenate you at a massage depth that does not cause discomfort.
Please be free to discuss your needs with our massage therapists. They'll be happy to tailor a massage solution for you that can combine relaxation massage with other styles that address your issues.
Are you still hesitating?
If it's your first  at-home treatment we recommend you reading this "First at-home article" to find out how to prepare, or if you already had one just
Book Now