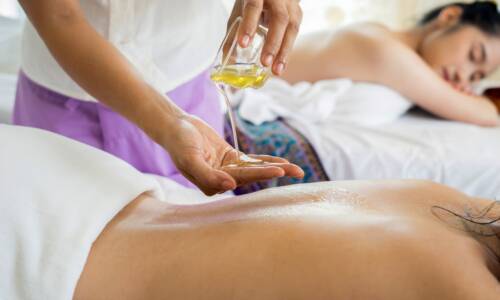 Relaxing Massage.
London Mobile Massage Therapy.
A smooth, gentle, flowing style that promotes general relaxation, relieves muscular tension, plus improves circulation and range of movement.
Here are some benefits of why to choose Relaxing Massage:
– It Promotes Muscle Relaxation
– It Can Help Improve Circulation
– It Reduces Stress
– It is Relaxing
What to expect
Your therapist will aim to relax, revive, and rejuvenate you at a massage depth that does not cause discomfort.
Please be free to discuss your needs with our massage therapists. They'll be happy to tailor a massage solution for you that can combine relaxation massage with other styles that address your issues.
Don't choose this type of massage if
You're pregnant, you can choose our pregnancy massage.
You're after a massage with more pressure – try a Deep Tissue treatment or other services.
Book an Appointment Online
For your convenience, you can book your appointment online with our secure online booking tool — or the CHAT provided to help you choose the right treatment.
Therapy
Popular Treatments
Therapy
Health Benefits
testimonials
What Our Customers Say
I have been looking for someone that could deliver an amazing massage and I found. Absolutely fantastic, knowing exactly what I need. Thanks for making my day with your 90 minutes of total relaxation! I am feeling great!
Thank you so very, very much!!! I was in pain in my neck, right shoulder, and back for three whole months…I feel so much better. The most amazing treatment I ever had. I will be looking forward to book another treatment. Thanks again for helpful recommendations and a great treatment!
Really an expert session, with good work on several problem areas. I had the relaxing treatment and it made a big difference to my stress levels both during and afterward. I would recommend to anyone to use Revive Moment as a reliable source of high-end quality treatments.