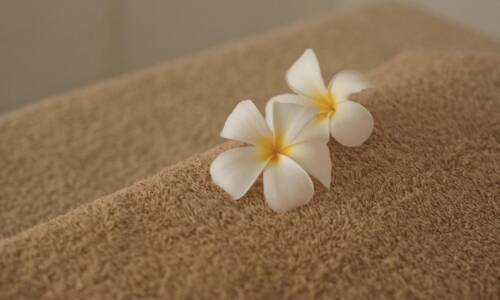 Californian Massage At-Home Massage.
London Mobile Deep Tissue Massage Therapy
The Californian massage belongs to the same family as the Swedish and Esalen massages and shares some of their movements, is distinguished by long, fluid, and harmonious movements that carve and wrap the body. These movements are performed in a variable rhythm and are tinged with listening and softness. While rocking and stretching encourage abandonment and enable the discovery of a sensory richness registered in the body, vigorous manipulations, chosen in accordance with customer preferences, improve muscular relaxation. The application of oil enhances the massage's fluidity and helps the art of touch.
What to expect
Californian massages typically take between one and two hours. The patient will be lying face down as the therapist starts out with gentle strokes using both hands. The therapist will massage aromatic oils onto the back of the recipient's body, from the neck to the lower legs and occasionally the feet, as the recipient's breathing slows. The therapist applies full-body strokes, paying close attention to any tightness or knots. 45 minutes or so pass during this. After the patient flips over, the therapist applies the same techniques to the front of the body.
What Benefits Does Californian Massage have?

The advantages are numerous and diverse. It serves as a support for one's bodily, nervous, emotional, mental, and spiritual health and benefits in the following ways:
Due to the drainage of the venous and lymphatic circulation, tissues are better irrigated.
Californian massages are highly calming due to the full-body, flowing movements performed. When finished, the recipient will experience immense euphoria and noticeably less stress. In addition to lowering blood pressure, this can help prevent other stress-related disorders. Additionally, the massage promotes circulation and blood flow, all of which are crucial for wellness.
Don't choose this type of massage if
If you're pregnant, you can choose our pregnancy massage.
If you've had recent surgery, chemotherapy, radiation, or have another medical condition, it's wise to check with your doctor before starting massage therapy.
You're looking for something more firm, then definitely we advise you to try Deep Tissue Massage or other services.
Book a Californian Massage At Home
For your convenience, you can book a californian massage online with our secure online booking tool — or use the CHAT provided to help you out.
Therapy
Popular Treatments
Therapy
Health Benefits
testimonials
What Our Customers Say
I have had a lot of massages in my life and Constantin is on another level - he is simply an amazingly talented and caring masseuse. 10 out of 10 every time. If you are thinking about booking Constantin then don't hesitate - you won't regret it.
Excellent, professional deep tissue massage from Alexandr. He's friendly, professional & very knowledgeable. Highly recommended. Also, the booking process is straightforward, with good clear communication from the office. This is a great company!
I have been looking for someone that could deliver an amazing massage and I found. Absolutely fantastic, knowing exactly what I need. Thanks for making my day with your 90 minutes of total relaxation! I am feeling great!